Description
ATTENTION, LADIES : My fifty-cent Botox alternative
is only one way, with the women …
Turn the clock back
5 years younger "in just 5 minutes a day …
without even a cent for skin creams
issue or Botox and without suffering through surgery!"
"I have spent more than 10 years studying every natural trick in this book that makes women like us look like we are aging backwards … and I wrote this letter to share my discoveries with you today. .. "
Date: January 27, 2017
FROM: Hanan, Adviser to natural beauty
SUBJECT: Why is the key to your beauty in your kitchen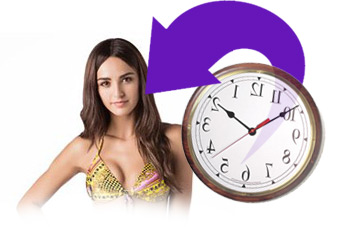 Would you like to turn the clock back and let your face look 5 to 10 years younger in just a few minutes every day without leaving the house?
Would you like to save money every month for these skin creams, expensive hair treatments and even the painful Botox procedures and get exactly the same benefits at a fraction of the cost?
Are you ready to spend only 5 minutes a day to emphasize your beauty … natural, painless and almost effortless … with results that you can see right away …
… and all this for less than you will spend today for your lunch?
If so, the passion and dedication of my life to strengthen women of all ages with the tips and natural techniques that intensify and restore their youthful beauty will lead to true joy jumps …